TeamAware system will undergo a midterm demonstration in the middle of the project (M18). The components will be validated individually in a midterm demonstration to assess the progress and the status of the project by evaluating some of the individual performance metrics and objectives (initial versions) for each standalone sensor system, communication network, platform software, and the human machine interfaces.
The sensor subsystem providers will demonstrate the first versions of their prototypes and corresponding subsystem architectures appropriate for the TeamAware system solution.
The network solution will be demonstrated in terms of the message protocols, TeamAware domain ontology, and communication network architecture.
The platform software and AR/mobile interface solution providers will demonstrate the functional capabilities of the software with simulated sensor metadata.
This demonstration phase will redefine and improve the roadmap of the project with respect to the self-assessment of the components. At the end of the project, the final demonstration will be realised in a relevant demonstration environment. The methodology for TeamAware project is depicted in Figure 1.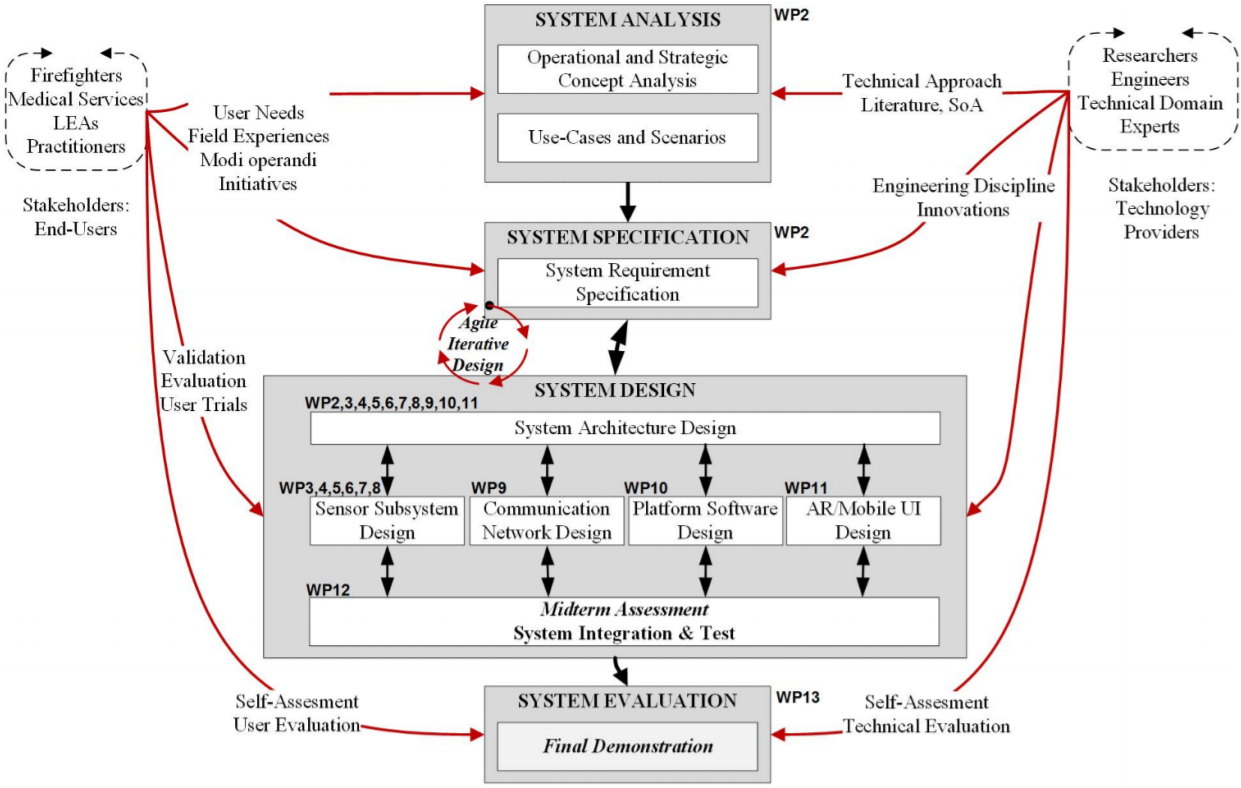 Figure 1: TeamAware overall methodology
There will be two demonstrations, given in Table 1 and depicted in Figure 2, respectively. The first demonstration will be natural emergency events in both underground and on-surface buildings in BBB's demonstration site in Turkey. The second will be human-made emergency events in SPP's demonstration site in Romania. Both will be performed in real environment with real risks and threats which are under control of the first responders to ensure the safety of the demonstrators. Each first responders in the consortium will participate to the demonstrations as actors to measure and assess the system performance and objectives of TeamAware system.
Table 1: Description of demonstration scenarios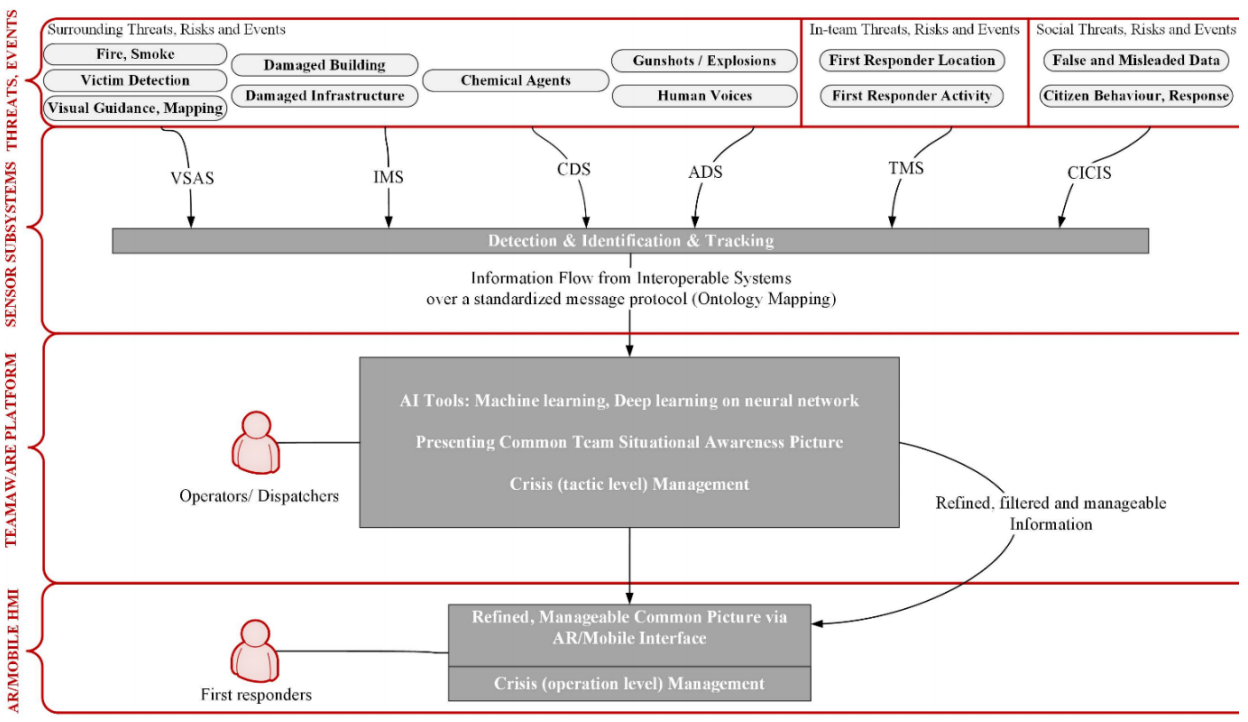 Figure 2: Demonstration diagram first responder operation against natural and human-made disasters