Welcome to our three-monthly newsletter August 2022 issue 5!
Although it is summer season, we continue our technical work as planned. All of the work in progress and achievements in the workpackages are summarized in the corresponding blogs published at https://teamaware.eu/news-events/blogs.html
In the meantime, in this period we had promising dissemination achievements.
INGENIOUS 1st FSX and 1st International Workshop, "Tools for the First Responder of the future"
On May 24th, our technical coordinator Caglar Akman presented our project in INGENIOUS_EU 1st International Workshop on "Tools for the First Responder of the future".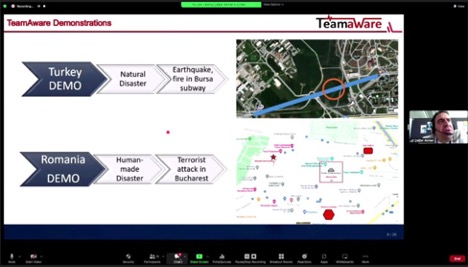 Research and Innovation Symposium for European Security and Defence (https://rise-sd.net/), International Fair, Plovdiv, Bulgaria
Our end user partner AAHD presented our project at Invitation to join to Research and Innovation Symposium for European Security and Defence (RISE-SD) (https://rise-sd.net). Congrats for their efforts to disseminate our results, on June 2 2022.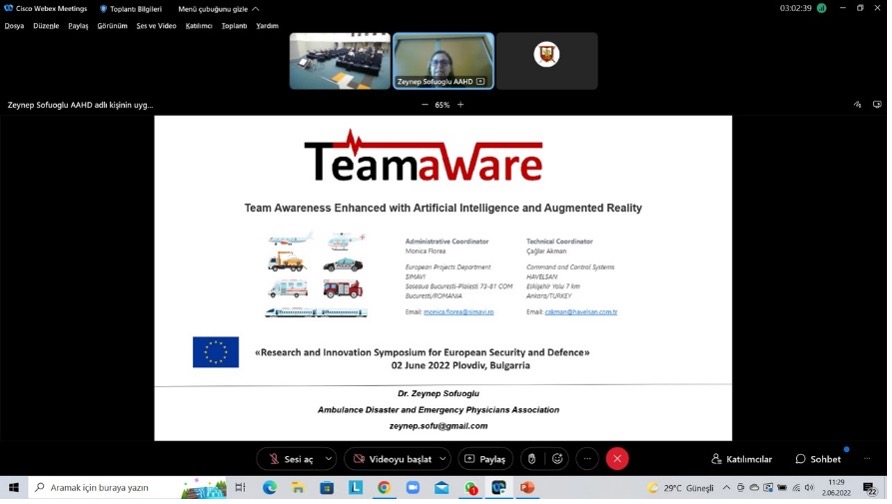 TeamAware is on local media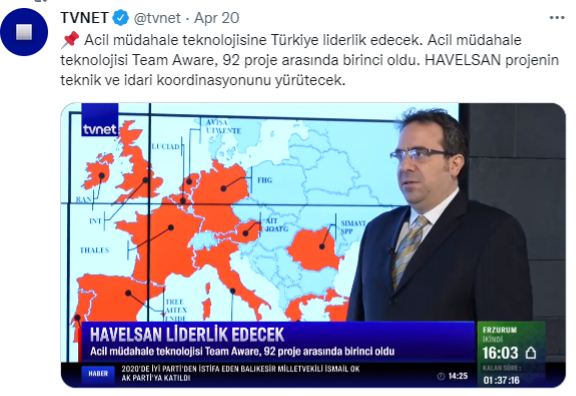 Martina Rasch, Antonio Martino, Mario Drobics, Massimo Mereda, "Short-Term Time Series Forecasting based on Edge Machine Learning Techniques for IoT devices", Splitech 2022 Conference, July 5-8, 2022, Crotia
Our partner AIT had a conference publication in Splitech 2022 Conference.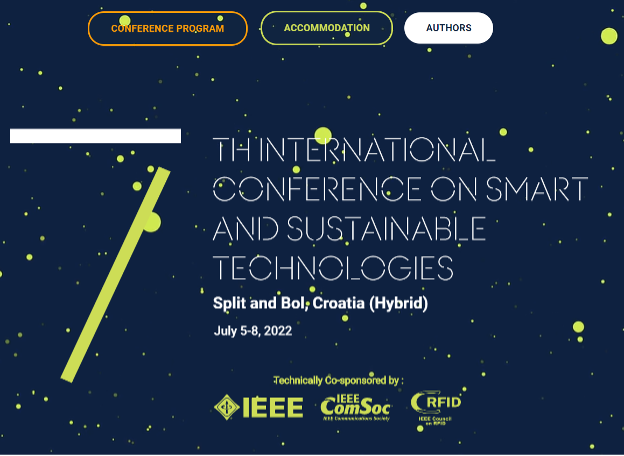 The Projects to Policy Seminar, 30 June-1 July 2022
Yildiray Kabak from SRDC participated to the Projects to Policy Seminar (Brussels, 30 June, 1 July 2022) to present our project and find collaboration opportunities with other related H2020 projects.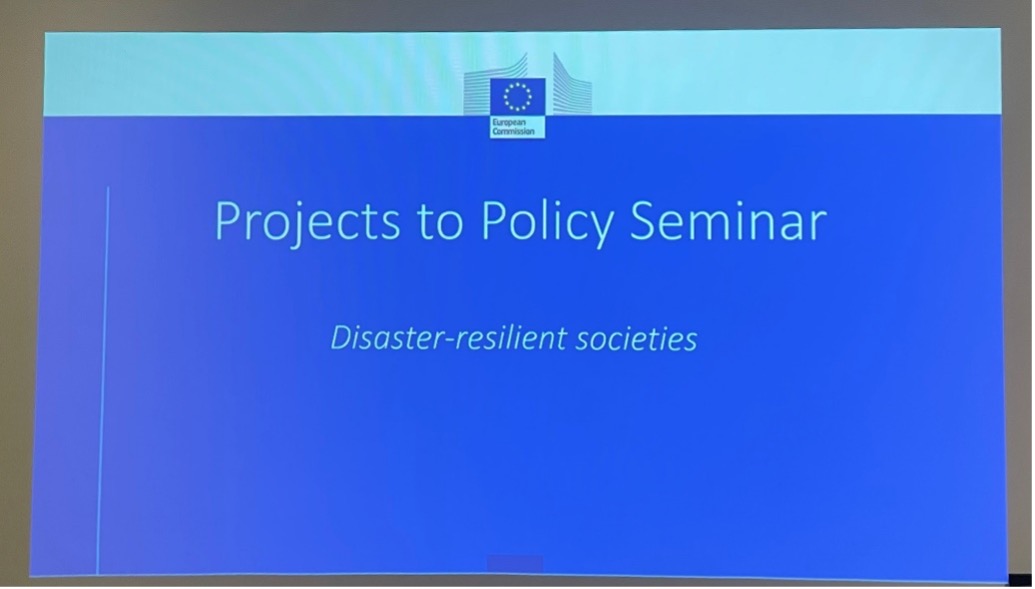 VRISE 2022 Conference
Our partner ENIDE had the opportunity to present TeamAware during the TC17-VRISE2022 workshop (International IMEKO TC17 special Session on Management of Risky Interventions and Environmental Surveillance) workshop on June 7, 2022.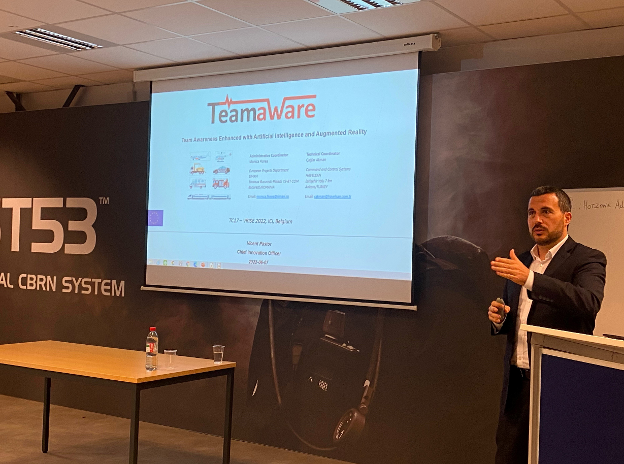 INTERSCHUTZ trade fair and exhibition, Germany
Dune attended the Interschutz 2022 in Dresden (DE), seven years after its last edition. Intershutz is among the most important exhibitions in the world regarding safety, with the main focus on firefighters. The 2022 edition hosted more than 1.300 exhibitors worldwide. Dune presented TeamAware together with its ARIANNA system, attracting the interest and engaging many stakeholders belonging to both homeland security and defense areas.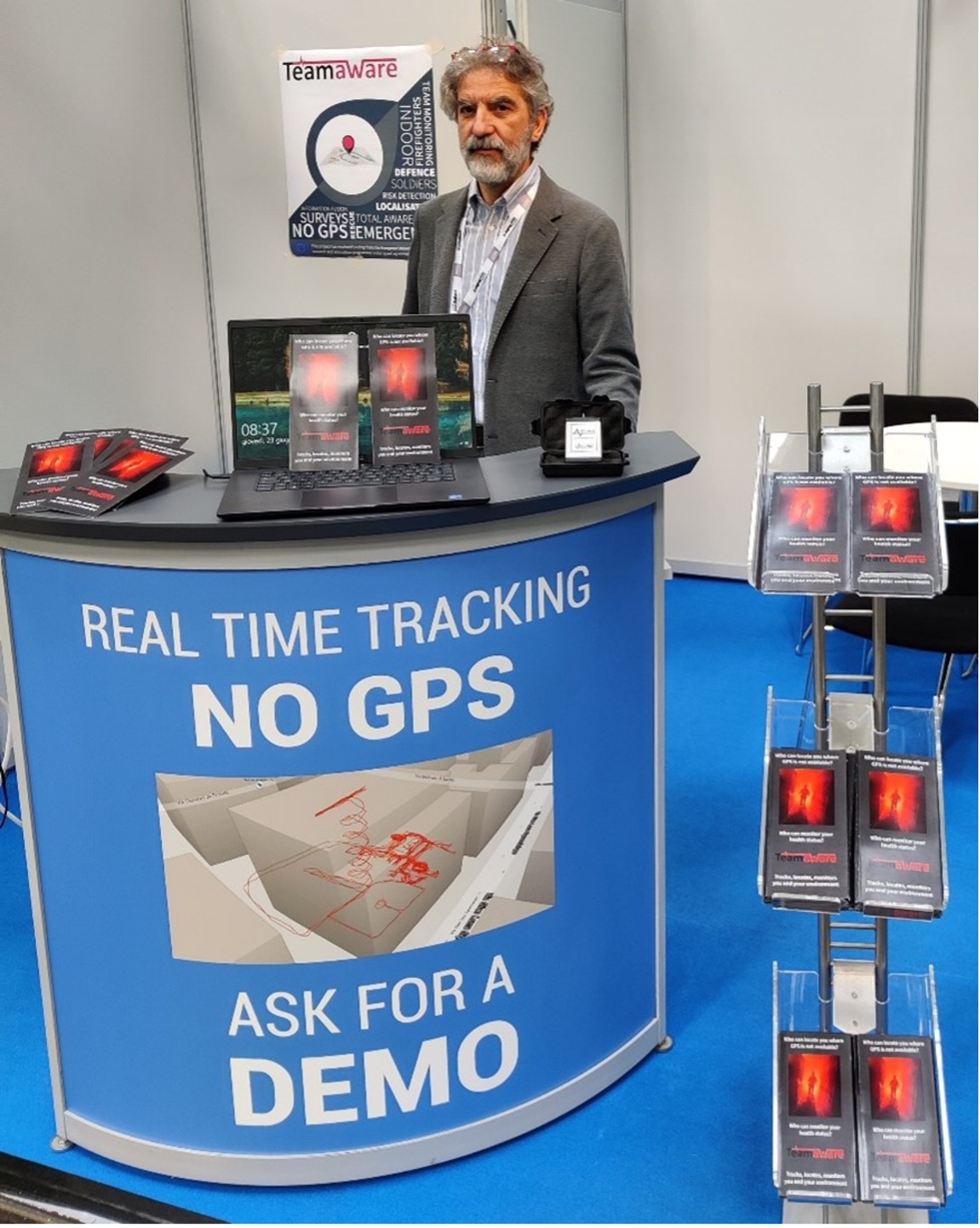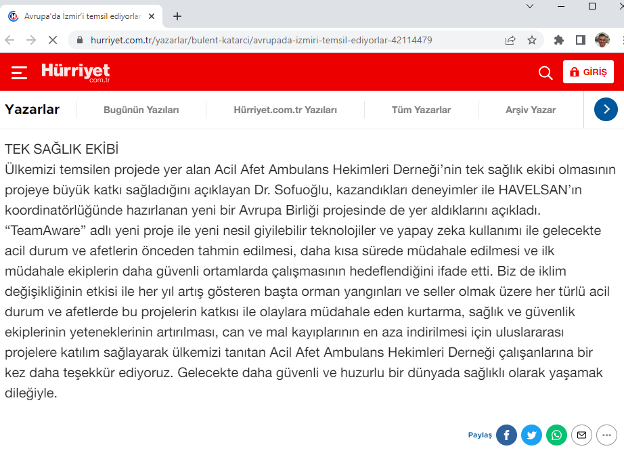 We will continue to update you on our exciting development activities, so look out for more information about how TeamAware is progressing in future issues of our Newsletter!